NEXT DAY DELIVERY Available
Over 32,000 products
UK DELIVERY FROM £8.95+VAT
5 Top Tips On Choosing & Maintaining Residents' Bedding & Towelling
7 Jun 2017, 8:15 AM

5 Top Tips On Choosing
& Maintaining Residents'
Bedding & Towelling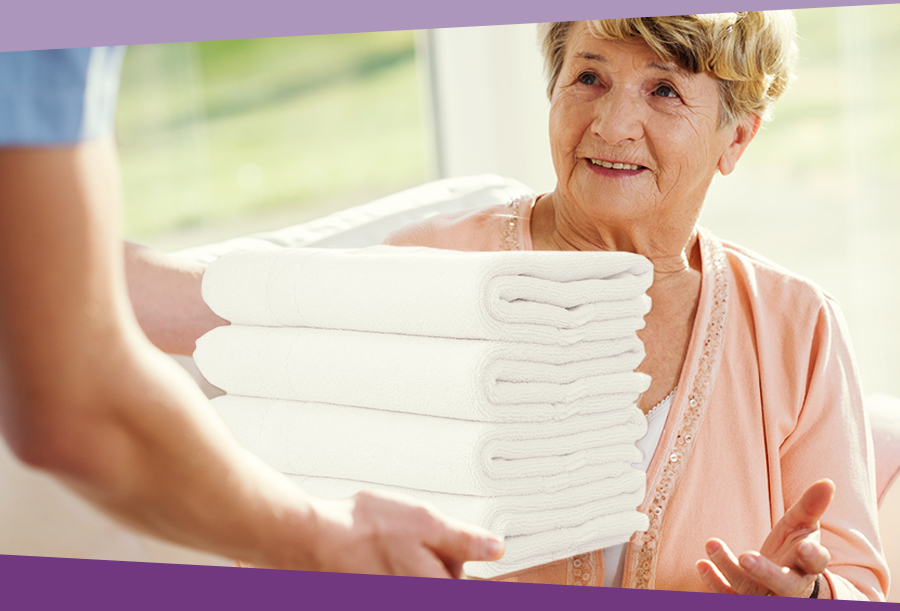 Whether you're in the midst of opening up a new care facility, or you're looking to revamp the bedrooms and bathrooms of your existing one, we have some top tips on providing and maintaining quality bedding and towels for your residents:
one
Provide Ultimate Safety
There are a number of measures you can take to ensure the safety of your residents. Fire retardant duvets for care homes are especially important in such an environment, especially if your facility offers independent living. You may also want to consider using anti allergy cushions and duvets to prevent the induction of dust-triggered illnesses.

two
Colour Is More Important Than You Think
Colour is important, especially in the bathroom, where residents will want to feel refreshed. Lilac bath sheets are a popular choice amongst residents as this colour is said to be associated with youthfulness and romance and can trigger feelings of nostalgia.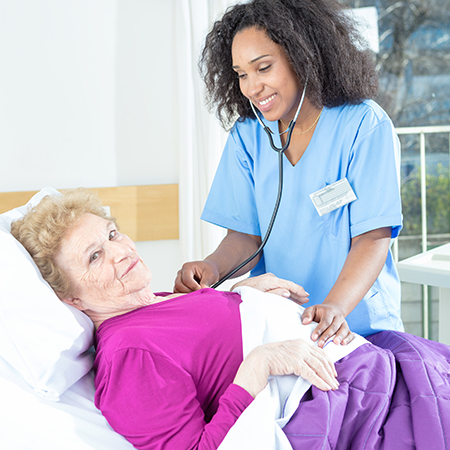 three
Quality & Comfortability Is Key
Above everything, you want your establishment to be comfortable for residents. This means investing in quality. Microfibre pillows with protective covers are both comfortable and durable, and will make your residents feel more at home. It's also a good idea to give residents a choice of low and high tog duvets so that they don't get too hot in summer and too cold in winter.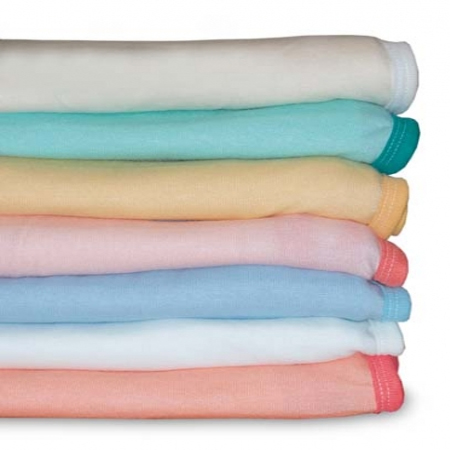 four
Choose Smart Sheet
Durability, comfort and safety are key factors to consider when choosing products for your residents. Items such as the Sleepknit Smart Fitted Sheet can make both yours and your residents' lives much easier. These sheets are fold and crease free, do not require ironing, are fire retardant and can be washed at 95 degrees to ensure maximum cleanliness.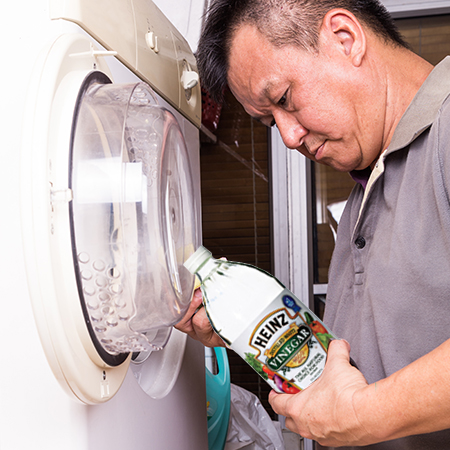 five
Add Durability
Before use, wash your bedding and towels in ½ a cup of white vinegar. This will help to set the dyes and keep colours more resilient, especially where towels are concerned. You can also use this method regularly to prevent chemical build up and restore absorbency. Running your care home towels through a laundry cycle will also reduce shredding dramatically.
Follow these simple steps to care for and maintain your care home bedding and towels in order to save on costs and provide added comfort and protection for your residents.