NEXT DAY DELIVERY Available
Over 32,000 products
UK DELIVERY FROM £8.95+VAT
Preparing Your Care Home For Winter Illness Season
4 Dec 2017, 11:07 AM
No matter what organisation you work in, if it's in the care sector, you're likely to encounter some problems during the colder months. Preparation is key in preventing outbreaks in care homes and it's essential that you have a plan in place to ensure every possible measure is taken to prevent potentially fatal outbreaks. This includes investing in the correct care consumables, carrying out effective infection control and promoting impeccable resident hygiene.

Here are our suggestions on how best to prepare for this season:
Have a
Winter Care Plan

in Place
Flu season begins in September when the temperature slowly starts to drop, so this is the best time to devise a plan. Do your research and familiarise staff and residents with the most common winter illnesses and their symptoms. Prevention is the best form of attack when it comes to winter illnesses in care homes so your plan should cover the following:
Ensuring heating systems are working and are fully serviced
Checking that residents have adequate clothing, especially for outdoor activities
A plan in case of adverse weather conditions such as heavy snow
Using thermometers to measure room temperature
Check out the Governments Cold Weather Plan for more information.
Vaccinations

in Care Homes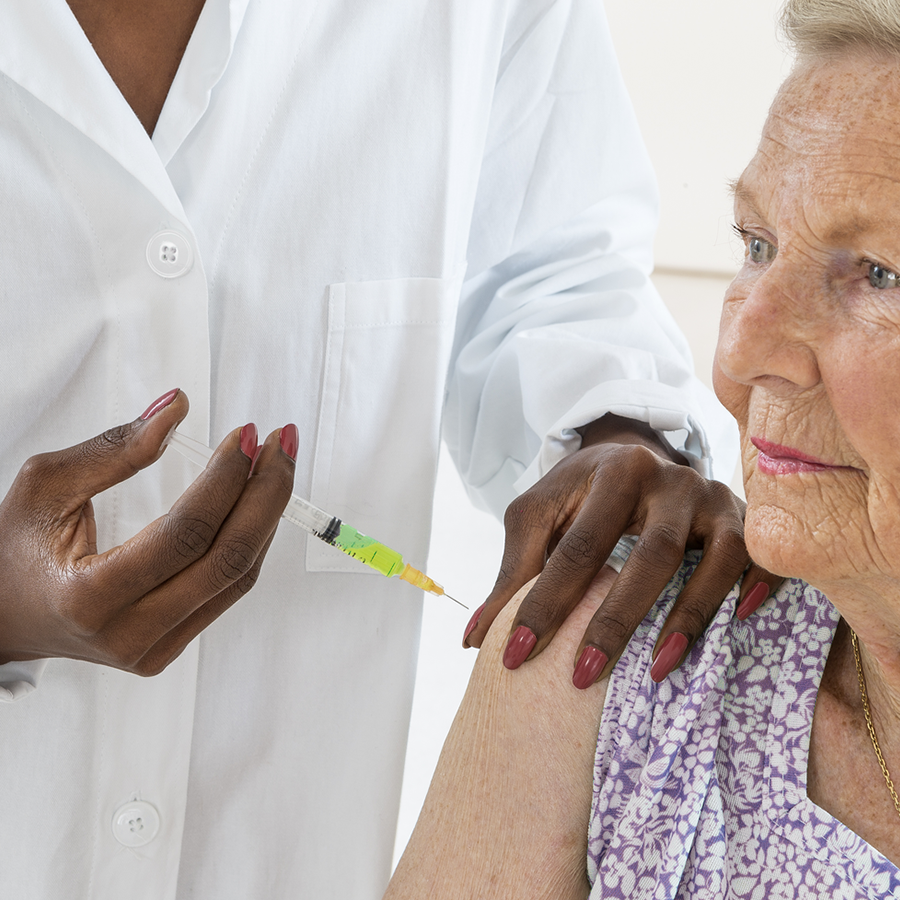 Both your residents and your staff should be adequately vaccinated ahead of the winter season. The most common (and potentially fatal) airborne winter illness in care homes is flu, so it's vital that all parties are up to date with flu vaccines. Residents that suffer from respiratory or heart problems should be considered high risk and should have minimal to no contact with infected friends, carers and family members.
Extra precautions can be taken to reduce the risk of infection by promoting excellent hygiene, this involves residents and staff washing and sanitising hands regularly, covering their mouths when sneezing and coughing and keeping poorly residents away from others until they have fully recovered.
Create A
Shopping List
Winter is a particularly important time to stock up on everything you need. Along with the usual food, drink and first aid supplies, you should also consider the following:
Hand Sanitiser
Couch Rolls
Paper Towels
Pre-Injection Swabs
Surface Wipes
Thermometers
Duvets and Blankets
Waterproof Plasters
Cotton Wool Balls